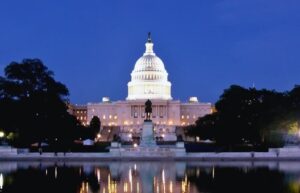 Washington can be classified into two distinct areas, Seattle and Olympic National Park. Also, the dry zone surrounds the Selkirk Mountains, the Kettle Mountains, and the Okanagan Valley. Everything is included in Washington's road trip from woods to pastures. Washington is a beautiful playground for its lovers because of the presence of three national parks and 100 state parks.
What fun activities you can do during the Washington road trip? Let's Go kayaking in Puget Sound, and stroll around the cleft. Explore the mountain bike while passing through the alpine lack. Here's the list of places where you can visit and do some activities during a road trip in Washington.
What are the best things to do on a road trip in Washington?
Visit to Olympic National Park
Such an elegant park is situated on western Washington's Olympic Peninsula. Furthermore, it is the home of three different ecosystems: temperate forest, sub-alpine forest and wildflower meadows, and the rugged Pacific coast. At this spot, there are numerous activities to do. But what? Enjoy seeing the large trees covered with moss and soak in naturally hot pools. Also, the beach allows you to come and spend a day to make it a more memorable trip! Other activities in Olympic National Park include hiking to the waterfall and sleeping under the stars.
San Juan Islands
San Juan is a peninsula of 400 islands and rocks. However, it is situated in the Puget Sound. Each of the San Juan Islands offers various scenery and perspectives. These islands offer several activities such as hiking, biking, canoeing, beachcombing, farm fun, and much more.
Bellingham
For its mountain biking, hiking, kayaking, and skiing activities, Bellingham is popular among visitors. Besides this, the visitors can explore the Fairhaven historic district and Whatcom Falls Park. don't forget to enjoy local art and mallard ice cream.
Mount Rainier National Park
It's a further elegant destination where you can go and engage in interesting activities. Usually, the park's distinctive roadways are unlatched from May to October.  Thus, the visitors can perform different activities like hiking, biking, camping, climbing, boating, fishing, bicycling, volunteering, and more.
Seattle
Your Washington road trip is nothing if you don't allocate more than one or two nights on this landscape. But what things can you enjoy here? First of all, take a city's view at the Sky View Observatory and Seattle underground tour. The Seattle water consists of 5 different kinds of whales and it would be a whale-watching trip.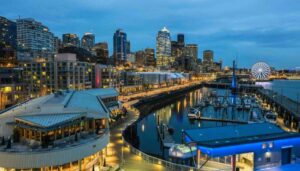 If you are going on a road trip, what are some fun things to do?
Give Ear To Podcast
Before the start of your voyage, save your favorite podcast episode to enjoy a road trip. Thus, there would be no need to utilize the cell phone's data.
Play The 'YES' Or 'NO' Question Game
Prior to establishing your travel with your friends or family, let's finalize a topic for the yes or no question game. it would be a considerable match to love a road trip with your loved ones.
Mediate
Peaceful places are the basic requirements of mediation. So, do it while long breaks not during the driving. Mediation can lead you to believe all-around the excellent things that you must do during the trip.
 Listen To Audiobook
Instead of perusal a novel at home, it's better to listen to an audiobook while driving. So, it's possible to complete your favorite novel during a long road trip.
State License Plate Game
Your childhood will come back to life when you play the state license plate game. It is one of the best games to make an unforgettable road trip.
Learn a Language
If you are taking a long road trip and want to engage your brain. Choose a new language to learn. There are different programs that can assist you in learning a language if you're interested.
Look For Fun Destinations
While driving a car for a long time, it's essential to take some rest and relax. After a long drive, take a break near an entertaining and iconic spot like a museum or park.
Take Snaps And Videos
During a road trip, this is a necessity. It's an opportunity to capture snaps with your loved ones.