Car Service Puyallup
Puyallup will be here to greet you when you arrive. Go on an adventure in comfort. Puyallup, Washington is situated 10 miles to the south of Tacoma and is host to a variety of events throughout the year, including the Washington State Fair. If you're going to Puyallup, you may take it easy and let Puyallup car service handle the driving. We provide car service Puyallup from SeaTac to Puyallup. In addition to other locations all throughout Puget Sound and Tacoma. Festivals in Puyallup, such as the Washington State Fair and the Daffodil Festival Parade, are great options for anyone seeking for things to do in the city. The Washington State Fair is the largest fair in the state of Washington, and it is an event that you just must attend at least once this year.
Our shuttle limo service Puyallup is offered in Puyallup, Lakewood, Tacoma, Parkland, South Hill, and Buckley. Our fleet is completely licensed and insured in the city of Puyallup.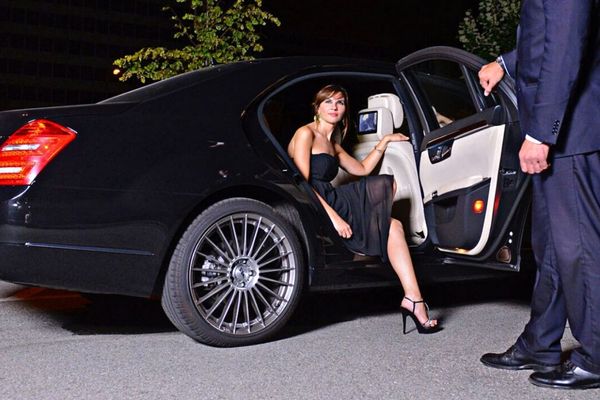 Need A luxury car service in Puyallup, Washington?
Are you need of a luxury car service in Puyallup, Washington? Whether you need a sedan, town car, party bus, or any other type of ground transportation service through our Puyallup car service. Seattle limo car service Puyallup is the best convenient and most reliable option. If you need a car while in Puyallup, Washington, for business or pleasure. You can compare rates and options from local providers' right here.
Input your trip information once and get quotes from the best car services in Puyallup, WA. From the traditional Puyallup town car and stretch limousine to luxury SUVs, limousines, party buses, premium motor coaches, and even hybrid automobiles. Our car service company has something for any event, budget, and transportation requirement. It has never been more convenient or inexpensive when hiring a limo car service in Puyallup through our professional chauffeurs.
Avail Travel Services through Our Professional Chauffeurs
In the Seattle Metropolitan regions, limo service in Puyallup offers an executive ground transportation service. In addition to private Puyallup car service provide luxury SUV car service, Puyallup airport service & luxury chauffeured service. Employ the services of one of the best Personal driver Executive Sedan Companies in Puyallup. Our roster of satisfied customers includes everyone from well-known personalities to multinational corporations.
Get Our Professional Car Service from Puyallup Airport
In the city of Puyallup. Seattle Black Limo Car Service Puyallup offers luxurious sprinter vans, in addition to shuttle buses and minibosses. Shuttles to and from Seatac Airport are among our most in-demand vehicle services. However, we also provide private buses to the fair and tours in the Puyallup area. Whether you need an economical mode of transportation for yourself, your family, or your company. We have the solution for you here at our transportation company.
Our airport Puyallup car service provides shuttle services to and from Seatac Airport in a broad choice of upscale vehicles, from which you may select the one that best compliments your way of life.
We provide first-class sedans, sport utility vehicles (SUVs), and an extensive range of limousine options, all of which promise to make the journey to your destination an enjoyable one.
The Seattle-Tacoma International Airport (SEA) and Boeing Field are both included in the airport shuttle service offered by Seatac (BFI). Our customers, whether they be individuals or businesses. Make use of our service to avoid the aggravation of having to pack their luggage. Drive in traffic that is congested, locate a free parking place that is at least reasonably close to the airline, or pay for the park.
Whether you need an Airport Transfer or a Town Car in Puyallup for an important business meeting. We will make sure that the Limousine you choose arrives on time at the location of your choice. Our Executive Team and Seasoned Chauffeurs have been in the transportation industry for many years. They are excited to work with you and your Clients to provide executive sedans in the Puyallup, Washington area.