Seattle Wedding Limo Service
Are you looking for a hassle-free automobile service for your wedding occasion in Seattle, Washington? Then, Black Wedding Limo service Seattle is undoubtedly a perfect transportation service for you. This transportation service enables you to enjoy your wedding journey comfortably in luxury wedding limousines service Seattle. So, a stress-free and relaxing ride is waiting for you, book a ride with Black Seattle wedding limo service and have fun on your special day.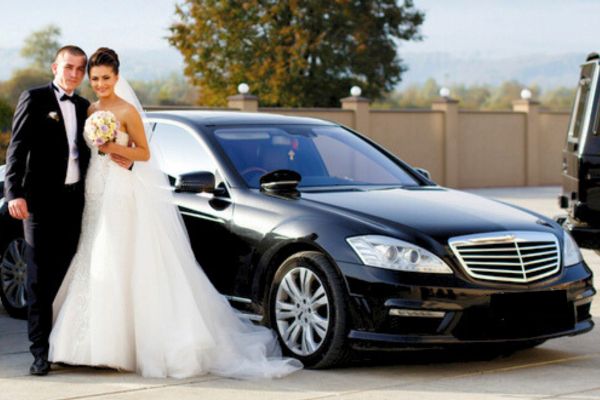 Wedding Limo Service Seattle
Everyone wants a stress-free and memorable event. And wedding day is the most special event in everyone's life. If we talk about transportation services for this special occasion in Kent, Washington, the Seattle wedding limo service is always available to deliver luxury transportation limousines. These modern limousines accommodate everything that you deserve. You can avail Wedding Limo service Seattle without any hesitation.
Your wedding day will be more relaxed with Seattle Black weeding Limo service because it offers an amazing wedding package with a few little extras as a bonus. Well-standard fancy transportation with fully uniformed chauffeurs is an exceptional feature of wedding limo service with Seattle Black Limo. Plus, Seattle Black wedding Limo provides the complete details about charges in advance, you don't have to pay any hidden fare later.
Luxury Prom Wedding Limo Service in Seattle
Everyone wants to enjoy a classy ride on the wedding day to make it more memorable. Seattle Prom Limo service wedding guarantees to make your wedding day memorable with its on-time availability of luxurious limousines. You can have more fun on your journey to the venue in fully air-conditioned limousines. A comfortable atmosphere in vehicles keeps you relaxed. And you freely enjoy your journey with Seattle Black Limo service wedding.
In addition, the Seattle Black Limo offers prom limos in Washington. Young people are mostly fond of prom. You can enjoy every moment of your wedding day journey with a special event transport from Seattle Black Limo. Luxury prom limo service in Seattle comes first for any romantic event. With this automobile service, you will be entertained with wedding limo in Seattle, Washington.
Cost of Wedding Limousine Service Seattle
Black wedding Limousine service Seattle always considers the budget of people. And offers high-quality Seattle wedding limousines service in a market competitive prices. Compared to other automobile services in Seattle, Washington. The Seattle Black Limo service wedding does not impose any additional charges. You will get a pre-planned wedding package in advance. And you don't have to make any payment besides.
The great thing is that you get all the facilities that Seattle Black Limo promises to deliver. And Black Limo Seattle provides fine wedding transportation services on time at your place. You don't have to face any delay on your wedding occasion. In short, the Seattle Black Limo wedding is worth the money, you pay.
Finally, we can say that Wedding Limo service Seattle gives you a memorable wedding experience with its top-quality wedding limousines. The chauffeurs of Seattle wedding Limo Service are licensed and trained for a safe ride. And this service makes your wedding day exciting without the stress of paying additional charges.