Bellevue Limo Service
Considering a limo rental in Bellevue? The best option for Bellevue limo service is Seattle Black Limo, experiencing luxury travel like never before. With many years of experience and thousands of happy customers, we can help you find the ideal limo to transform your day or occasion into something special and extraordinary. 
For all of your Bellevue car service needs, we are here to help you. Bellevue limo service offers you services that meet your unique needs at a reasonable cost. Throughout the years, we have been providing clients throughout the state of Washington, and we have continuously made it our goal to deliver the best possible service. The most luxurious range of cars is available, from party buses to SUVs and limos. These rentals are ideal for important occasions like anniversaries, birthday celebrations, and weddings.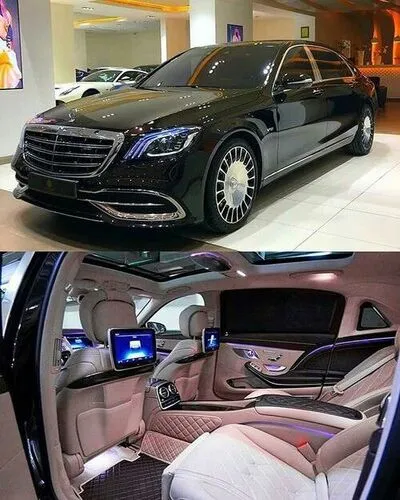 Our limo rentals include plenty of space for you and other passengers, LED lighting, and an MP3 music system. You will experience the difference between traveling and having a great journey with our car services in Bellevue. Bellevue limo service is the top Bellevue limousine service provider in Washington. We know it can be challenging to find a limo to rent. It is easy for you to obtain the trip of your planning at a price that will stay within your budget by allowing you to schedule your reservation online.
Whatever your needs are, our collection has luxury limos, party buses, and motor coaches. For your wedding, you can even rent an event bus! We have years of experience working with clients like you.
Charges To Rent a Limo In Bellevue
The amount of time you spend in your limousine, and the category of limo or SUV you choose will affect the cost. If you require a trip in your new limo, we can assist with transportation for various events or other important occasions.
Requests For Limousine Services In Bellevue
Make Your Birthday Special
There's no larger approach to remember than renting a limousine to make your birthday special and memorable. We have a large fleet of cars available to rent, including party buses and Limos. We provide free quotations for everything of facilities we offer and have reasonable prices. We also offer shuttle bus transportation, charter bus services, and school bus rentals for large parties with particular needs. There's a lot more to birthdays than just getting by; they celebrate your achievements and future potential. Allow us to assist you in getting off to a good start. We'll handle the driving, letting you focus on having fun.
Marriage Transportation
Party bus rentals and limousine services are the two best wedding transportation options. Our Seattle black limo skilled team is fully dedicated to ensuring marriage is unforgettable. Bellevue car service provides a range of transportation options, such as party bus rentals and limousine services. We'll be there to help you in loading your things into your Bellevue car service after the ceremony, arrive on time, and personalize all you need when you want. And in case you are not assured about the best choice for you, our staff is ready to guide you through the many car models so you can choose the one that best suits your needs financially and professionally.
Dance Transportation
Farewell and holidays are the memorable evenings that you will never forget. To ensure that you may have fun this evening without disturbances, we provide everything perfect. We are available to assist with dance transportation. Our staff will get you to your door when the dance is complete and drive you back. We can help you with transportation to the airport as we also provide airport transfers. Tell us what matches you the best, and we'll make sure your prom evening goes properly.
Concerts And Festivals
Consider being able to take every moment of the festivities without thinking about transportation. Limo service Bellevue provides a valuable transfer service that lets you quickly pick and drop from your chosen music concerts and festivals or other relevant events. Knowing you'll arrive at your destination with our luxurious black limo service, you may travel comfortably and in style. We're pleased to make your vacation as pleasant as possible, whether a day trip or an overnight adventure.
Sports And Games
You want to be ready to support the team, which is your favorite, live as you watch them play. However, you could have to watch the game from home if you cannot obtain a ticket, must leave early, or want to avoid paying lots of money for parking. Here's where we get concerned about sports events in the nearby Washington region. Let us handle your vehicle to make sure you enjoy every minute of the excitement on game day.
FAQ's
Which Types Of Limos Are There?
There are several varieties of limousines, each designed to meet a specific purpose or aesthetic. Here are a few well-liked choices: Stretch Limousine, SUV Limousine, Lincoln, Chrysler, and Escalade.
How Can I Rent a Bellevue Car Service?
Contact us or visit our website to book a Bellevue car service. Our staff will provide a quotation with choices. Choose a limo or car that fits your requirements. We can assist you in choosing according to your needs.
What Aspects Should I Consider While Renting a Limousine?
Consider aspects like the number of people, the kind of occasion, the price range, and the special services you need when choosing a limousine.