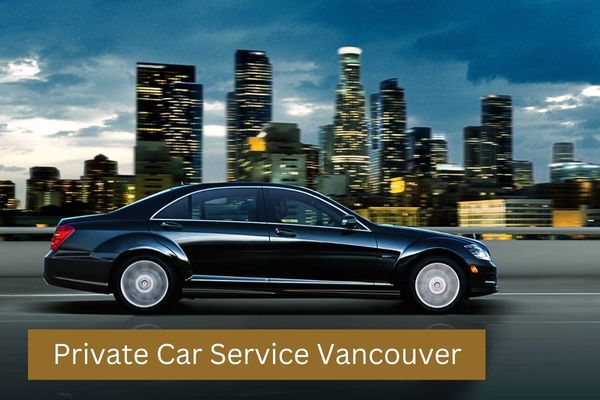 Car Service Vancouver
Our car service in Vancouver is the perfect choice for those who want a personalized and flexible transportation experience. We customize your itinerary and schedule to meet your unique needs.
Our Professional drivers ensure you get to your destination on time and in style. Drivers commitment to safety and customer satisfaction means you can relax and enjoy the ride, knowing you're in good hands.
Our private car service Vancouver fleet includes various rental vehicles, including black cars, limousines, and more. So, we've got you covered whether you want to travel in style or need something simple to get around the city.
Do you have a special party, high-end event, or corporate meeting to attend and want to arrive in style? Our Vancouver car service offers luxurious limousine service Vancouver to clients who want to travel in style and sophistication.
Our high-end limousines are suitable for special occasions such as weddings, proms, or corporate events. professional and experienced drivers will ensure you arrive at your destination on time and in style. With a commitment to safety and customer satisfaction, we ensure you can enjoy your special occasion without worries.
Corporate Car Service Vancouver
We understand that time is of the essence when it comes to corporate travel, which is why corporate car service Vancouver is designed to be punctual, professional, and comfortable. Our high-end vehicles are the perfect choice for executives who demand the best in luxury and style.
Experienced and professional drivers are trained to provide a personalized and professional service that meets your needs. Our corporate account service makes it easy to manage your transportation expenses, and our competitive pricing ensures that you won't break the bank.
Vancouver Airport Car Service
We provide efficient and timely car service Vancouver airport transportation to and from Vancouver International Airport. Our meet-and-greet service ensures you are greeted by a professional driver and escorted to your vehicle for a stress-free transfer.
Our experienced and professional drivers know the city's streets inside and out. Ensuring you get to your destination quickly and safely. Our airport car service Vancouver is available 24 Hours .So you can book us anytime that suits your schedule.
Additional services
At our Vancouver car service, we pride ourselves on offering our clients a range of additional services. We understand that each client has unique transportation needs, so we offer eco-friendly transportation options that are better for the environment.
In addition, we offer special rates for frequent clients, allowing them to enjoy our services at a discounted price. Our 24/7 availability means you can book our car service Vancouver anytime, no matter how early or late your flight. Whatever your needs, we are committed to providing you with a customized transportation experience that meets your requirements.
Provide Competitive Pricing
We understand that transportation can be expensive. So we strive to offer competitive pricing for all our services. We believe in transparent billing. You can be sure there are no hidden fees or charges. Our pricing is affordable and honest, so you can be confident getting the highest value for your money.
We also offer customizable packages that allow you to get our Vancouver car service according to your specific requirements. Our commitment to competitive pricing ensures you can enjoy our high-quality transportation services without breaking the bank.
Sustainable Commitment is Our Top Priority
Our Vancouver car service is committed to sustainability and reducing our carbon footprint. We believe it is a necessity to protect the environment for future generations. We maintain a fleet of eco-friendly vehicles. Our vehicles are equipped with the latest technology that reduces emissions and fuel consumption.
We also employ best practices such as environmentally friendly cleaning products and recycling. Our commitment to sustainability ensures that you can enjoy our service, Knowing you contribute to cleaner and healthier environment. Choose car service Vancouver and enjoy a luxurious and sustainable transportation experience.