Limo Service is the leader in the transportation industry. This first-rate automobile service is available to everyone, whether a local or a tourist, to help them go where they need to travel. This article will discuss how to contact Redmond Limo Service and why you should use their services.
The Redmond Limo Service: What makes us unique?
Reliability: You expect your transportation to show up promptly when you need it. It's no secret that Redmond Limo values punctuality. They appreciate your time just as much as you do, so Limo services in Redmond are always ready to go immediately, whenever needed. It is unnecessary to hang around any longer to wait for transportation.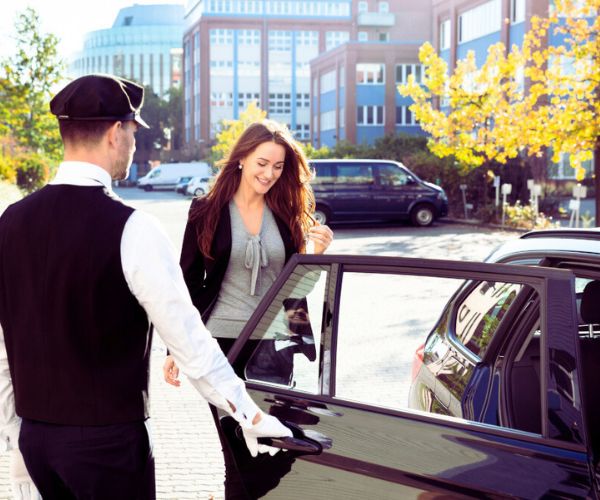 Professional drivers: Seattle Black Limo Service in Redmond places a high priority on customer safety. Their drivers are highly qualified individuals who have passed extensive background checks. They know their way through Redmond's roads inside and out, so you can relax and enjoy the ride.
Diverse fleet: Redmond Limo Service offers a variety of vehicles. Their fleet includes everything from roomy SUVs ideal for family vacations to elegant limousines for prom or other formal occasions.
Efficiency: Redmond City is dedicated to promptness. They keep tabs on traffic conditions and utilize cutting-edge tools to determine the most direct path to your location. If you're in a time crunch or trying to catch a flight, this is a huge help.
Exceptional customer service: Redmond Limo Service is committed to ensuring your complete pleasure from when you make a reservation until you arrive at your final destination. You may contact their customer care team anytime with any issues or problems.
What are the steps for making a reservation with Redmond Car Service?
Online Booking: Their website or mobile app is the most convenient way to schedule service. You can choose the service package you want, select the vehicle type, and specify where you want to be picked up and dropped off.
Call Their Customer Service: You can reach them via telephone if live chat doesn't suit your needs. They will assist you with making a reservation, answering any questions, and providing a price estimate depending on your details.
Specify Your Needs: Make sure to mention any additional stops, child seats, or accessibility needs when making your reservation. The drivers at Redmond Car Service will do everything they can to fulfill your needs.
Received confirmation: Once you've secured your spot, a delightful confirmation email will gracefully glide into your inbox, bearing all the precious details you graciously provided. Fear not, for I shall bestow upon you the sacred knowledge of the driver's given name, the secret means to contact them, and even the mystical code of the vehicle's license plate number.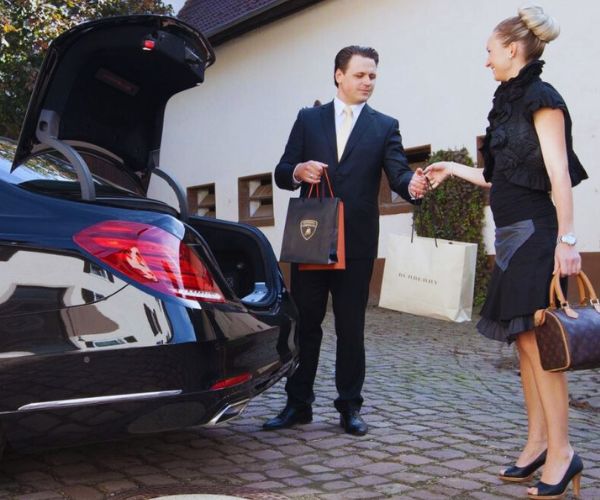 Enjoy Your Ride! The driver will meet you at the agreed-upon place at the scheduled time. It'll be a smooth and pleasant journey to your final destination.
Additional Services Offered by Redmond Car Service:
When you use Car Service Redmond, you're getting more than simply a ride. They provide a variety of extra services meant to improve your stay. Find out how Seattle Car Service goes above and beyond to cater to your every need, whether for transportation to a special event or assistance with business travel arrangements.
Car Service Redmond as an Eco-Friendly Choice:
Car Service in Redmond is unique as a green transportation choice in this age of environmental consciousness. Find out what they're doing to make Redmond and the world greener by choosing their services and reducing their carbon footprint.
Car Service in Redmond is your best bet if you need dependable, secure, and pleasant transportation in Redmond. They are well recognized as the best local Seattle car service thanks to their dedication to quality, extensive fleet, and focus on customers' needs. Booking their services is easy, and traveling with their skilled drivers will be a breeze. Experience Redmond Car Service firsthand, and you will promptly discern the reasons behind the widespread acclaim it has garnered.
Frequently Asked Questions
Is Redmond Car Service available 24/7?
Professional Car Service in Redmond is available seven days a week. You can schedule appointments for their services whenever it is most convenient for you.
Are their drivers licensed and insured?
Absolutely. You may rest easy knowing that all drivers employed by Redmond Limo Service are properly licensed, insured, and subjected to rigorous background checks.
Do they offer airport transportation?
Redmond Airport Car Service drives passengers to and from the airport. Seattle-Tacoma International Airport (SEA) is among the adjacent airports to which transportation services are available for pick-up and drop-off.
Can I book at the last minute?
While reservations may always advised, Redmond Car Service is flexible and will accommodate last-minute changes. Based on availability, they try to accommodate last-minute bookings whenever possible.
Is it possible to modify a reservation after making it?
Car Service in Redmond allows reservation modifications if there is availability. The customer support representatives will try to satisfy the customer's demands regarding changes to the pick-up or drop-off location, car type, reservation date and time, or any combination thereof. It is imperative to promptly negotiate with the relevant parties to address and implement necessary modifications.
How do they receive payments?
Redmond Car Service offers a range of payment methods, encompassing cash, debit, and major credit cards, to facilitate the payment process for customers. Users can personalize their ride-booking experience by choosing the option most effectively catering to their requirements.
What types of vehicles does Redmond Limo Service offer?
Limo Service in Redmond has various vehicles to meet your travel needs. Different car options, such as sedans, SUVs, limousines, and others, may be selected based on the specific occasion and the number of individuals in the group.
What COVID-19 safety measures does Redmond Car Service have in place?
Redmond Fleets Service has instituted stringent new health and safety procedures in light of the COVID-19 outbreak. Among these include the usage of PPE, health checks for drivers, and keeping vehicles clean. In addition, they promote cashless payment methods and have revised their policies to protect drivers and passengers. Your safety is our number one concern when you use Car Service in Redmond.