Car Service Spokane
Our team at Luxury Black Car Service is dedicated to providing professional car service in Spokane, Washington. Providing reliable and comfortable transportation is important to Seattle Black Limo. So we offer a range of services to meet your needs. We can handle all your transportation needs, whether airport transfers, executive car services, or special event transportation. You can sit back and relax with our experienced drivers and modern fleet of vehicles. Explore our various Spokane car services in detail and see why we're leading.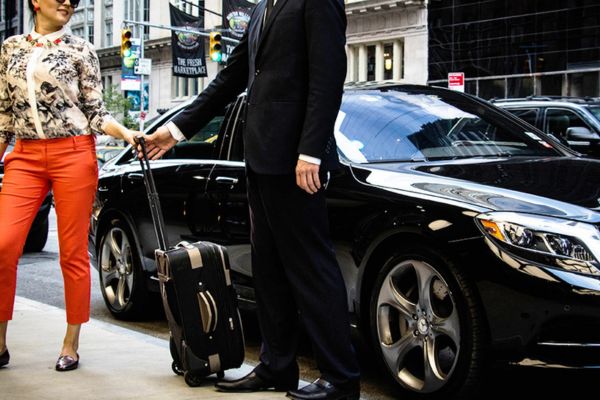 Spokane's Best Car Service
If you're looking for reliable and comfortable transportation in Spokane, look no further than Car Service Spokane. Featuring a fleet of modern vehicles and drivers familiar with Spokane. We have a Luxury Black car available for you in Spokane that is tailored to meet your every need. A variety of vehicles are available to suit your needs, such as sedans, SUVs, and luxury cars.
Our Spokane car service is perfect for airport transportation, city tours, and corporate travel. We also offer corporate services and cover transportation needs for large events. Ensure your clients reach their destination on time.
Airport Car Service
We have always had a challenge traveling from Spokane International Airport with our Spokane Airport Car Service. Our Spokane Airport chauffeurs are experienced and knowledgeable about the airport. Ensuring you reach your destination promptly and efficiently. We offer a range of vehicles to choose from, including sedans, SUVs, and limousines. We offer 24/7 airport car service in Spokane. So you can trust us for early morning or late-night flights.
Limousine Service Spokane
For luxury, try our Limo Service at Spokane Airport. Our limousines are equipped with all the latest amenities, including leather seats, entertainment systems, and climate control. No matter whether you're traveling for business or pleasure. If you want to make a statement, we offer limousine services in Spokane.
We ensure that you arrive at your destination feeling relaxed and refreshed thanks to our professional and courteous drivers. We have limos for every occasion, whether you're in Spokane on vacation or need something for a red carpet event.
Spokane Executive Luxury Service
Our Executive Car Service is the best solution for business travelers in Spokane, WA. You can stay connected on the go with all the latest technology, including Wi-Fi, GPS, and charging ports. Our experienced drivers know the city's business districts. Ensuring you reach your destination on time and in style. Our Spokane Executive car service lets you focus on your work while we handle the driving.
Seattle Black Limo Service Spokane corporate packages are designed for large events. So you can relax knowing your business is protected. We've got you covered whether you need transportation to and from a business event or car service for important guests. Most importantly of all, we assure you of punctuality, so you'll never have to worry about adjusting meeting timings or holding up important guests.
Hourly Car Service
Our Hourly Car Service offers a flexible and customizable travel experience. No matter whether you need a ride for a few hours or the whole day. You're in good hands with us. Hourly car service in Spokane is convenient for sightseeing, shopping, or running errands. Our company's modern fleet and experienced drivers will allow you to relax and enjoy your ride without stress.
Special Event Car Service
Make your special occasion even more memorable with our Special Event Car Service Spokane. Whether it's a wedding, prom, or anniversary. Our drivers will ensure you arrive in style. Our vehicles have all the latest amenities, including entertainment systems, climate control, and more. Choosing our special event car service means you can relax and enjoy your memorable day.
Book Now 24/7 Car Service Spokane!
Spokane Car Service is committed to providing the finest transportation services in Spokane. Combined with our modern fleet of vehicles and experienced drivers, You can trust us for a comfortable and stress-free ride. Contact us at (855) 463-5466 today to learn more about black car service Spokane, WA and book your ride.